NASIONALXPOS.CO.ID, TANGERANG DISTRICT – After several months of renovation, finally Bluestork Dining & Bar is located at Kavling Komersil Bolsena, Jl. Boulevard Raya Gading Serpong No. 53, Sangereng Waterfall, Kelapa Dua District, Tangerang Regency, Banten. Holding a big event by bringing in DJ Xin and DJ Molly from Taiwan who are quite famous throughout Asia with the theme Evolving Horizon. Friday (08/09/2023).
When the Evolving Horizon event took place it also featured the Bluestork Dancer squad consisting of (Alvi, Yeyen, Utay, hood) all members of Aurora management who performed at the Bluestork Dining & bar during the Evolving Horizon event today and tomorrow 8-9 September 2023.
"Our hope is that apart from that, we can get additional tips from Bluestork visitors. We from Aurora management really want every time there is an event at Bluestork, we are always invited," said Alvi, one of the Dancer Squad.
Interviewed by Nationalxpos.co.id journalist Arvin as operational manager of Bluestork Dining & Bar said,
"Today we are open from 11.00 WIT to 21.00 WIT for guests who want to have lunch on site, we offer live music from 21.00 WIT until it's finished early in the morning," said Arvin.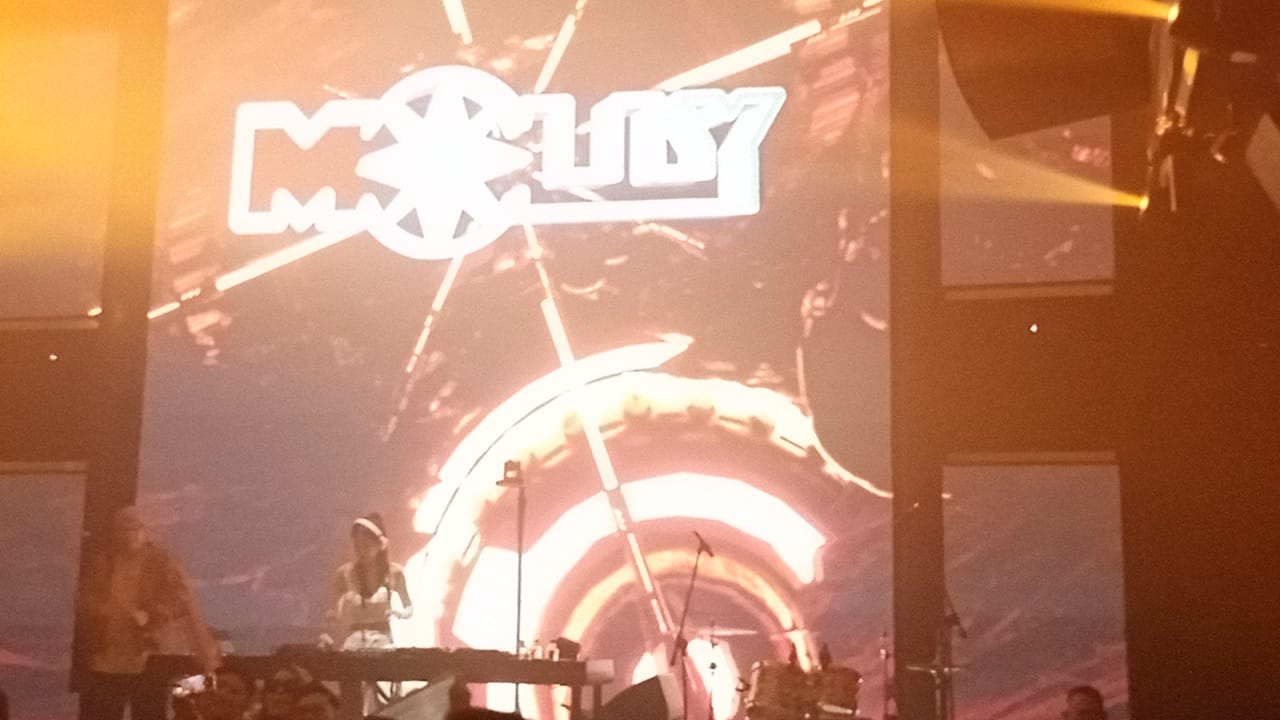 "Thank God, the guests who came today were quite dense and crowded, everyone had booked well in advance of the Evolving Horizon event. Previously made a reservation with our marketing team. You can call 0821-1888-0808 or you can DM (Direct Massager) on Instagram at @bluestork.id. We are grateful that all of this can run smoothly because of the teamwork at Bluestork Dining & Bar." he added while busy during the event.
Question for DJ as coming at Bluestork Gading Serpong in Indonesia,
+ what do you think about Indonesia ?
– Indonesia has good and friendly people.
+ How do you perform on Bluestork ?
– Today I performed at Bluestork as best I could, considering that this was the first time I could perform in Indonesia, to be precise at Bluestork Dining & Bar Gading Serpong.
+ What are your hopes, after performing at Bluestork Gading Serpong Indonesia?
– I, DJ Molly, hope to be able to perform on the island of the Gods, Bali, because there is a tourist destination for Indonesia.
"For the event that is taking place today, my hope is that we can provide the best service to visitors, this is also thanks to the cohesiveness of the team within the management of Bluestork Dining & Bar." closed Arvin. (Acil)